delicious flavors
for the heat-seekers
and veggie-lovers alike.
What goes in the mix?
Only the best of course.
With this many natural, high quality ingredients, there's no room for MSG, gluten, or high-fructose
corn syrup.
On a warm
charleston sunday,
genius was born.
Our mix wasn't made overnight. It was made in an afternoon.
Well, the first round of batches were, anyway.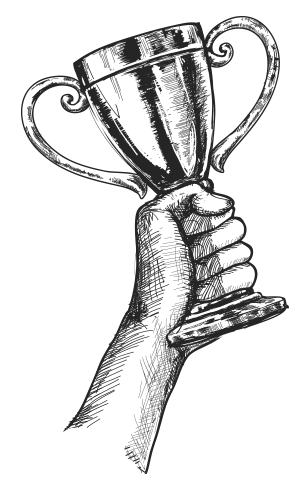 Our mix has earned
its stripes.
Cheers to being named Bloody Mary mix of the year at the 9th annual New York International Beverage Competition!
With over 600 spirits in the competition, we're honored to take home the gold for Bold & Spicy.
SEE WHO'S SERVING AND WHO'S SELLING
All the flavor, right at your doorstep